This is not a political statement. This is not about left vs right – I'm with her vs I'm with him.
For the last few weeks, something has been bubbling up. It began the moment a video highlighting the conversation of unnamed presidential candidate in which he spoke about being able to grab any woman's pussy and she being okay with it because of his fame. As I write it here, there it is – tears in my eyes and a lump in my throat.
I admit I live in a bubble. I live in what most would consider a liberal, woo woo world. I end my emails and letters with "light and love" or "xoxo," and have statues of the Buddha, Quan Yin, The Virgin Mary, and The Cross both in my home and in my office. I burn sage, pray with my rosary, and douse my clients and myself with Florida Water at the end of a session. I often say when asked that love and open-heartedness is my religion. I have the privilege of serving clients that are Christian, Catholic, Buddhist, Jewish, and Muslim. We speak of love, sex, pleasure, and religion. When I hold women circles, we often laugh that the UN can learn from us. I live in a beautiful bubble that was created with much intention and love.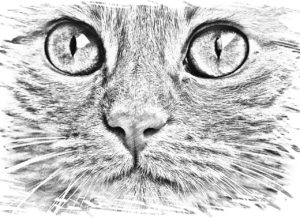 Now the news of the candidate's video is not shocking to me, but it has triggered much thought and reflection. What was most disturbing was seeing and hearing women rationalizing and defending misogyny, sexism, and the preying of women. As I read and watched, it hit me – where are the areas where I still have bought into the same beliefs? I believe that the world is a projection always mirroring back to me areas where I have work to be done. What was it mirroring back to me now?
As a therapist and especially a sex therapist, I have come to see how imperative it is for me to gently expand my edges and update misunderstanding and judgements. I love getting together with my sex therapy tribe and going to the annual AASECT Conference. It is so wonderful to be surrounded by like-minded people where everyone is open and practices non-judgment towards all kinds of sexual expression. Yet, this is still a bubble. A harmonious bubble, but a bubble nonetheless. Bubbles surround us with love and acceptance and they also keep us from having to look at our shadows.
What has happened to me in the last few weeks has been a practice of loving myself and practicing compassionate self-forgiveness. Remembering the moments where I myself have judged another and myself because I had bought into a misunderstanding about sexuality, sex, and sexual expression. I have followed the tension in my body and sat with the part of myself loving it until I felt it dissolved. I have been more observant of my words. Being more aware that they come from my heart space than from a place of judgment or mindless chatter. After all, how I can help my clients reach a better place for themselves and their relationships, if I cannot do that for myself.
What was the most astounding find to me was the word PUSSY.
Pussy. It has been used to belittle others. It has been used to shame others. It has been used to demonize a woman's sexuality and sensuality. And, I had bought into it. The truth is that I was not aware of it until I watched that video of the presidential candidate. The sense of demonization and shaming was so deeply rooted that I had not accessed it before. Until I saw the video, I was too embarrassed to look at the parts of myself that had believed and still had threads of patriarchal, misogynistic beliefs.
I had a flashback of being in Catholic school and saying "pussy" in front of a nun. I was in trouble. What was so fascinating was that she did not call my parents because she could not figure out how to say pussy using different words.
I am a woman, and yes, I have a pussy. Yet what I found was my discomfort it with it. I can say vagina, vulva, and clitoris without batting an eye—after all, I'm a sex therapist. They are words that are used within the frame of the medical model. Pussy…. Now that describes pleasure, juiciness, wildness, unabashed bliss, and did I say pleasure?
I forgive myself for buying into the belief that a woman's pussy needs to be hidden.
I forgive myself for buying in to the misunderstanding that a pussy does not belong.
I forgive myself for believing that the word pussy is bad.
I forgive myself for believing that pussies are weak.
I forgive myself for ever using the word pussy to put down another.
I forgive Sister Ana.
The truth is that women's pussies are magnificent, magical, divine vortexes of pleasure.
I am a woman. I have one. I know this to be true. I am Jacqueline "Jacqui Mendez" and I approve this message.
---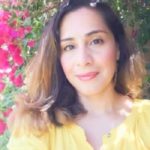 Jacqueline N. Mendez, M.A.
Professional Life Coach
AASECT Certified Sex Therapist
21201 Victory Blvd, Suite 200
Woodland Hills, CA 91303