Recently I had the very great blessing and honor to officiate my daughter's wedding. It took place on San Juan Island near the ocean and was incredibly breathtaking. The connection to Pachamama, or Mother Earth, is strong on these islands off of the coast of the state of Washington in the Pacific Northwest.
One of the pre-wedding events I was honored to facilitate was a 4-D Wheel for my entire family. My daughter, her fiancé, my other three children, my parents, my parenting partner (we will call him Tom) and his wife (we will call her Tina) and my husband all participated in the Wheel.
As I do in Peru, Africa, Bali, and India, I integrated one of the plant medicines of Peru (Huachuma or San Pedro), into the Wheel ceremony. Huachuma is a cactus that is grown in the Andes of Peru and serves to open the hearts of those who work with it. For my ex-husband and his wife and my parents, this was the first time being in the Wheel and partaking of Huachuma.
As a Huachumera (trained and initiated to work with the medicine) and mesa carrier, I was able to hold space for my family to walk the Wheel and let go of the self-limiting beliefs they carried. The symbols they brought to the Wheel concretized these behaviors and beliefs that limited the members of my family from being completely free to love one another, contain that love with healthy boundaries, and to accept Kendyl's fiancé into the family without any judgements.
My father rose, and walking the Wheel for the very first time, spoke of his judgmental nature. He walked and he talked. He found the part of him he judged in himself. He brought that disowned part inside and loved it and saw how young it was. He brought to him softness and the accepting part of his nature that would allow him to be flexible and resilient in his thinking.
My mother brought to her joy and let go of perfectionism and the fear of failure. I witnessed my parents walking and talking and being vulnerable. I also got to recognize those parts of myself and to have compassion for them.
My children each let go of the barriers they had to loving completely and totally. They have walked the Wheel and this time worked with the medicine and moved to deeper layers of themselves within the 4 quadrants of the Wheel.
Then they got the incredible and life changing experience of witnessing their Mormon father and Mormon step-mother walk the Wheel and work with the medicine of the heart. They watched as each of these two beautiful people expanded and grew spiritually in front of their eyes. They held space, they supported and they loved them.
Tom spoke of his desire to get in touch with his spirituality in a way that extended beyond religion. He thanked me for exposing our children to worldwide spirituality and such a diversity of life experience and internal exploration. He expressed how much love he felt for all of us.
Tina cried as she walked the Wheel, sharing her grief over feeling disconnected from the people in her life. She spoke of never fitting in. She moved the objects within the Wheel and found the child part of herself who felt "not a part" of life or the people she shared her life with. She was able to take this child by the hand and to love her and integrate that lonely part into her heart. Not only that, but she felt the great love this family has for her and was finally able and willing to accept that she is beautiful, intelligent and worthy of the love of our family as well as the love of God.
There were many tears, much laughter, and great joy felt within this circle…and as is always the case within the Wheel…movement. Movement of stuck energy, movement of barriers to growth, movement of spirit, heart, mind, and the body…movement to an integrated self within the center.
All weddings need to begin with a 4-D Wheel ceremony. My family of origin of 18 people was gathered within a house that holds 10 comfortably and not one conflict erupted, not one feeling was hurt, and not one person triggered. My daughter and her husband began their lives on the firm foundation of love and support that was within and without and surrounding them after the 4-D ceremony.
---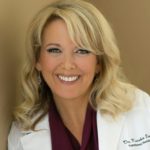 Dr. Keesha Ewers
Author, Teacher, Speaker, Clinician
Mobile: 425.445.4954
Email: Keesha@DrKeesha.com
Online:   www.drkeesha.com
Facebook | LinkedIn | Twitter | Pinterest | YouTube
Creator and host: The Woman's Vitality Summit
www.TheWomansVitalitySummit.com