The Evolution of the 4-D Wheel
The Award-winning Four-Dimensional Wheel of Sexual Experience is the only sex therapy model to originate directly from sex survey research–the nationwide survey, "Integrating Sexuality and Spirituality," conducted by Gina Ogden In the late 1990s. The survey had 3,810 respondents, ages 18 to 86, from every state in the US. You can find the original survey here. A report on the survey results is in Gina's 2006 book, the Heart and Soul of Sex.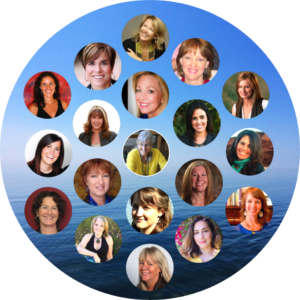 A major finding was that for these respondents, sexual experience involved more than only physical performance; it involved all aspects of their lives- physical, emotional, mental, and spiritual.
This was groundbreaking evidence because scientific definitions of sex had formerly been limited to activities that could be counted and measured (like intercourse and orgasm) or to demographics (like age, gender, orientation, and number of partners) This "performance" view shaped the national conversation about sex and set constricting count-and-measure goals on the practice of sex therapy.
Findings from this survey clearly pointed to a need for an expanded approach to sex therapy—to shift the focus from performance, pathology, and dysfunction to an understanding of how clients feel about sex, what sex means in their lives, and most importantly, to a full picture of what they want and how they might fulfill their erotic potential.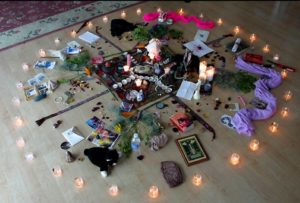 By integrating the survey findings about sexual multidimensionality with practices from various spiritual traditions, Gina adapted the ancient medicine wheel into the Four-Dimensional Wheel of Sexual Experience, for exploring the sexual energies implicit in body, mind, heart, and spirit.
Over the last 15 years, the 4-D Wheel has developed into a vibrant, flexible, collaborative approach to sex therapy practiced by the 4-D Network practitioners and many more sex therapists, counselors, coaches, and medical professionals who have incorporated it into their practices.
About the Acronym 'ISIS'
In 2004, I began using ISIS as an acronym for my nationwide survey "Integrating Sexuality and Spirituality." Eventually, ISIS also stood for the four-dimensional clinical approach that developed from the survey findings that sexual experience is multidimensional, once you factor in thoughts, emotions, and meanings as well as physical sensations. Three of my books feature the ISIS survey, the ISIS approach, and the ISIS Wheel of Sexual Experience, along with references to the "ISIS Network:" the growing international group of clinicians who practice and teach this approach. A major reason I resonated to the name ISIS is that it placed this work directly in the lineage of the Egyptian goddess Isis, famously known as "Initiator into the Sexual Mysteries," which lent a mythic relevance to our deeply nuanced and integrative approach to sexual issues.
Enter the ISIS jihadists, who began wreaking havoc in 2014. At first, it seemed crucial not to capitulate by giving up our treasured name. But it's become increasingly misleading to speak to colleagues and clients of ISIS methods, and the ISIS Wheel, and particularly the ISIS Network, because the acronym links our healing work to a political movement focused on violence and destruction. At this writing, I am opting to retire the name ISIS, or at least send it securely underground. This website represents a transition to renaming our Network as the 4-D Network and to renaming the ISIS Wheel as the "Four-dimensional Wheel," or "4-D Wheel." You'll still see ISIS written in my earlier books, and hear it referred to by colleagues—it's the same approach, just a different name. The truth is, the power of the ancient Isis mysteries lives on, and I have every hope that the name ISIS will again be recognized as a transformative force for integrating sexuality and spirituality.
Find out more!